Streamline the management of your pharmacy
Dispense, order, collaborate and manage your pharmacy with ease, so you can focus on your role as a health adviser, thanks to Pharmony One software.
Pharmony One is a powerful, rapid, easy to use dispensing tool that you can personalise to meet your needs.
It is also the only pharmacy management software to offer a vision of collaboration between pharmacists.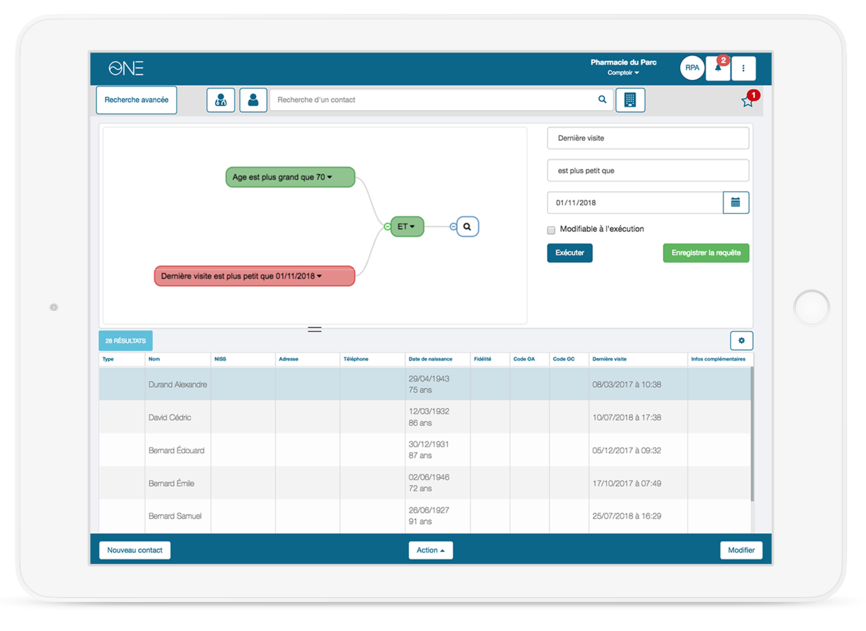 Manage your stock and dispensing and centralise your wholesaler and laboratory orders with an easy-to-use interface.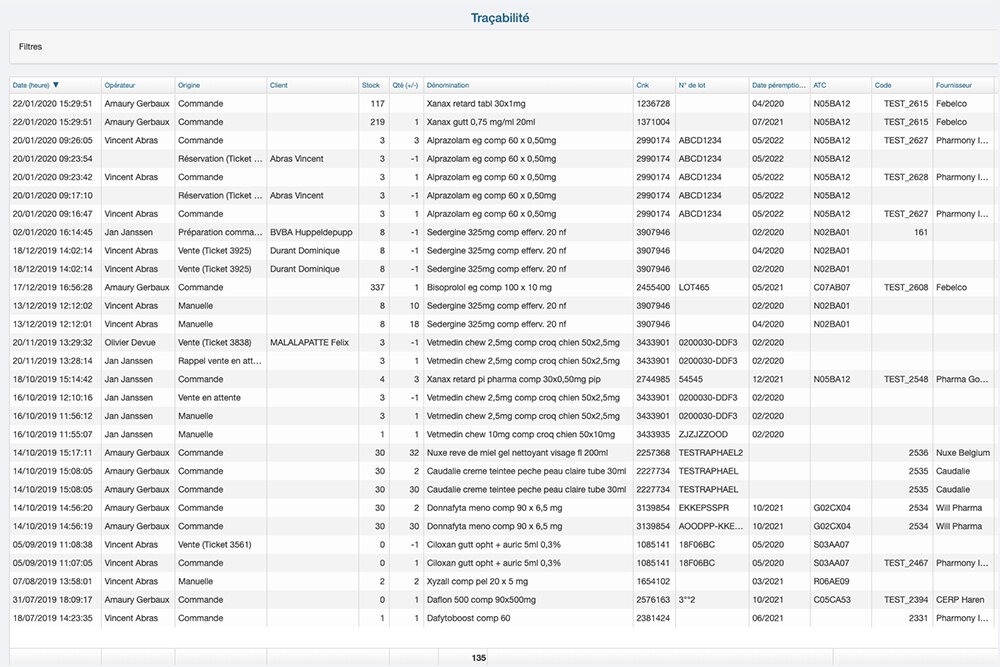 Complete traceability of stock, customer and staff information.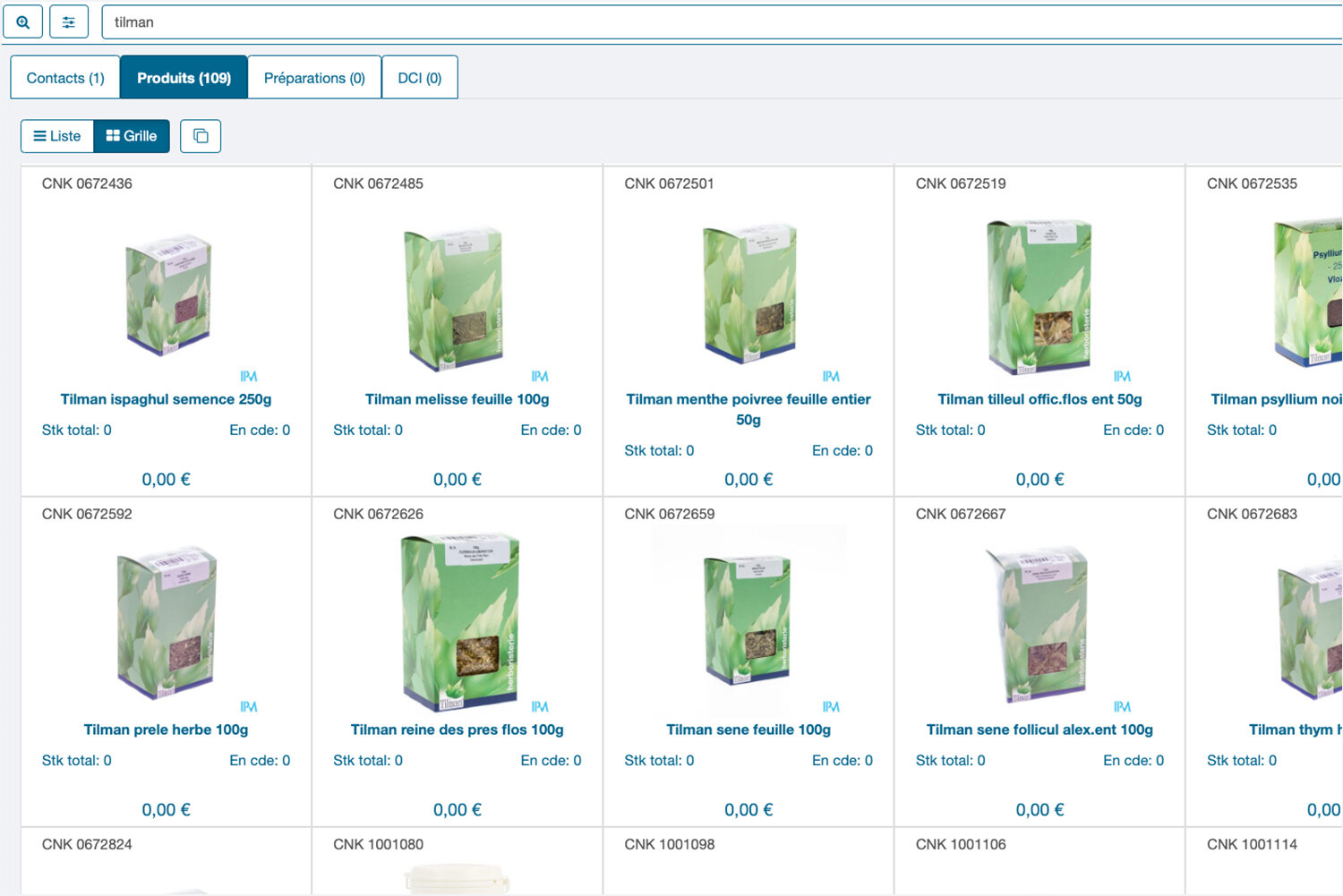 List or visual grid display thanks to integrated MEDIPIM database.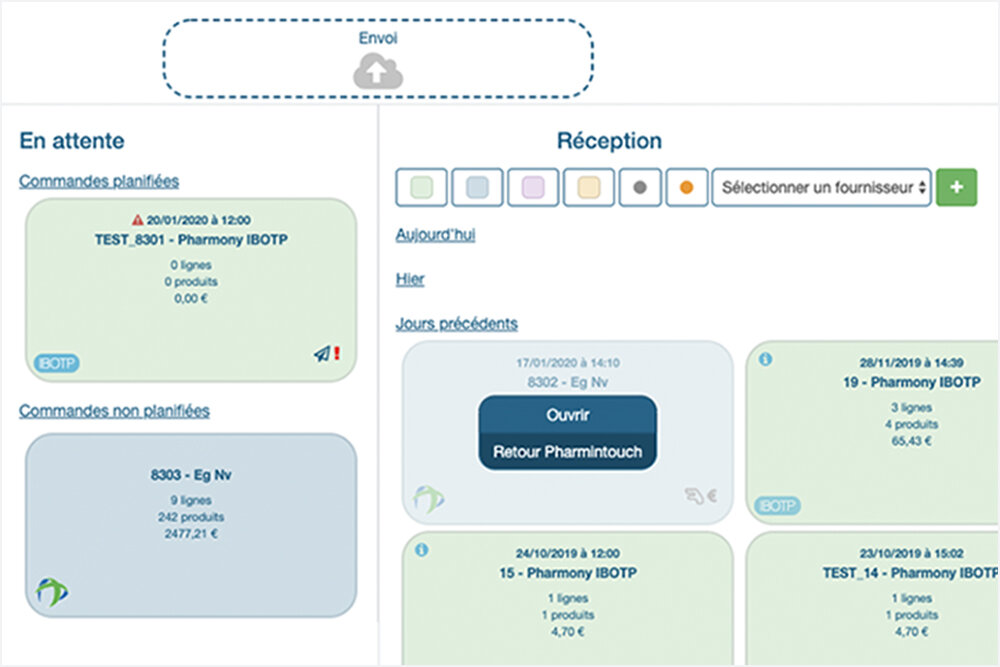 Place your PharminTouch orders directly from the platform.
Designed for user-friendliness.
An interface that adapts to any screen.
Works on PC, Mac, iOS and Android tablets.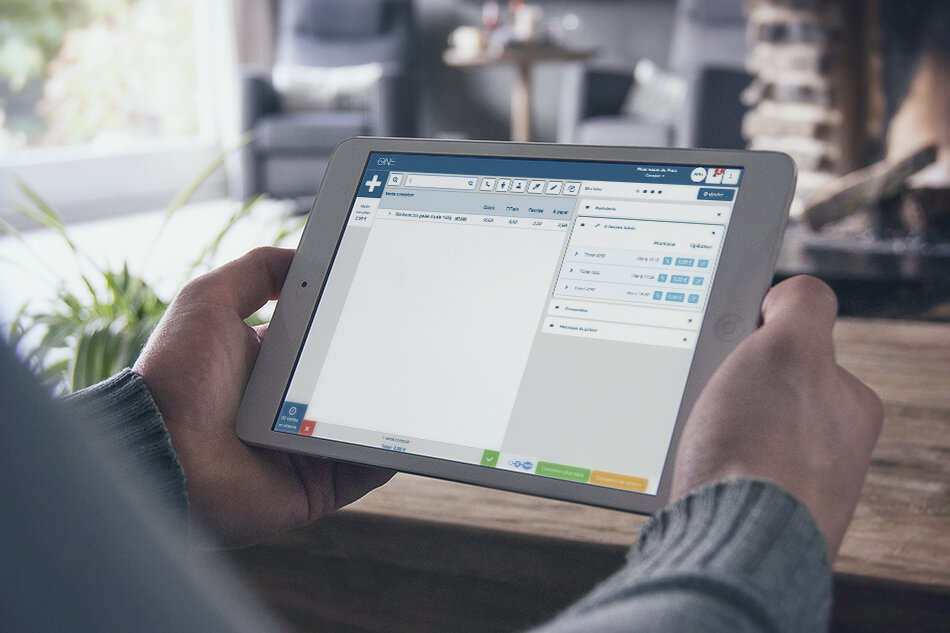 "ThePharmony team is friendly, responsive and very helpful. They helped me to install machines remotely. It's a pleasure to work with software that is ahead of the game and constantly evolving."
Thanks to the magic of the Cloud, an internet connection enables you to connect to Pharmony One and manage your orders, prescriptions and support team at any time, from anywhere.
Using the Cloud means avoiding an expensive server that requires lots of energy, significant maintenance and inconvenient back-ups.
In addition to avoiding hardware failures and data loss, the Cloud guarantees you are using the latest version of the software thanks to continuous updates. The Cloud guarantees complete security for your data, as it is protected on redundant servers under 24h surveillance.
Noticed a product pricing error? Report it via the interface. After checking, the information will be updated instantly for all our customers.
It's never been easier for pharmacists to collaborate.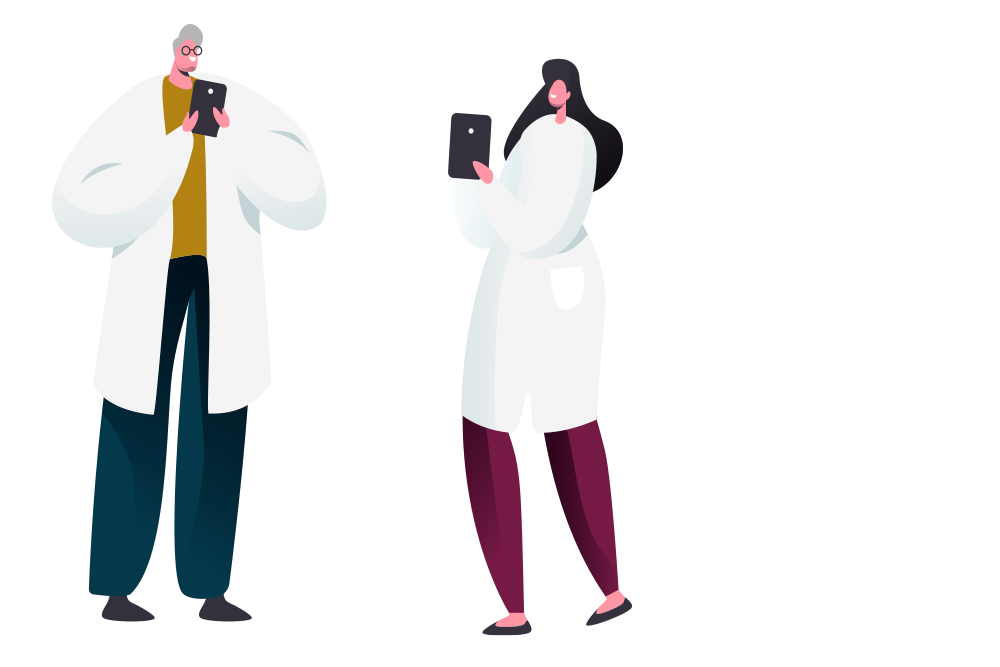 Send an invitation to a colleague using Pharmony One to collaborate quickly and easily. With just a click, share classifications, exchange products, place a bulk order, share complex requests… and much more.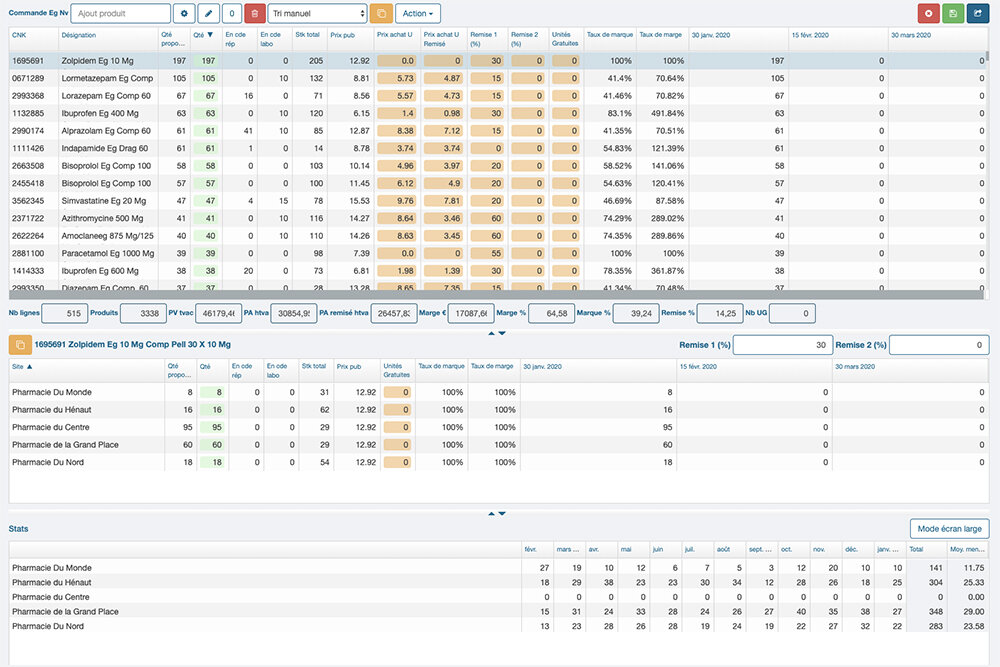 Place bulk orders with a 'guest' pharmacist or externally (lab, nursing home, etc.)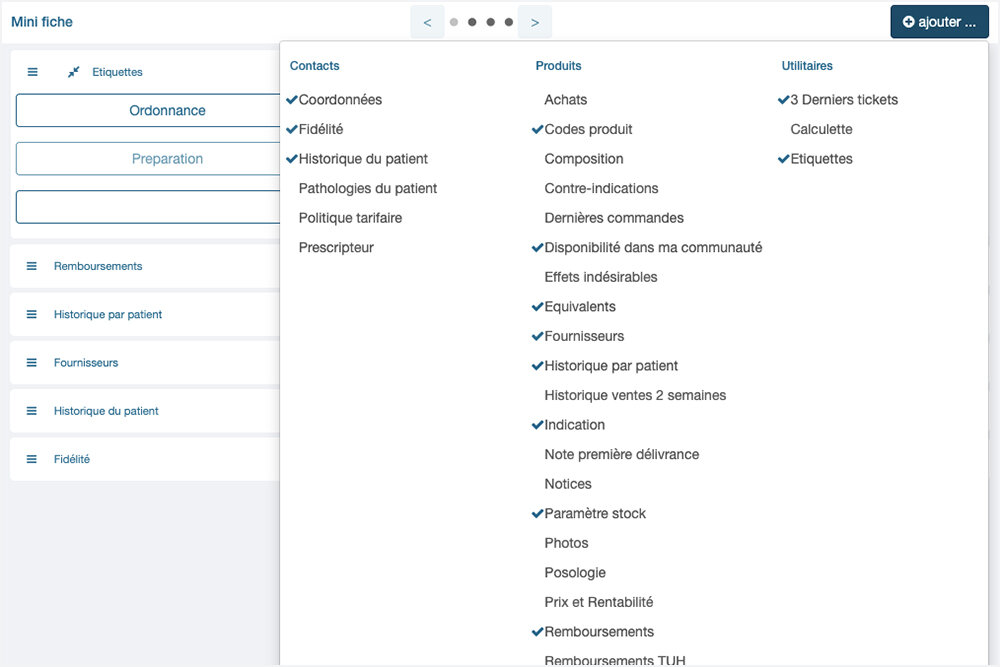 Customise screens for each active user with a simple drag-and-drop mini-file function.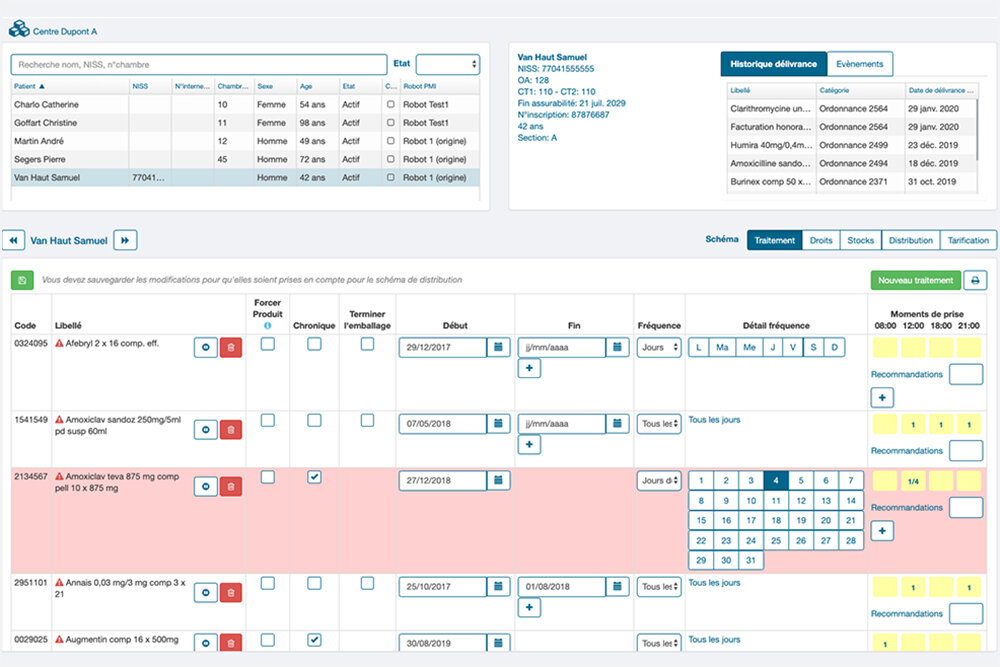 Open your platform to third parties (nursing homes, accountants), according to your needs.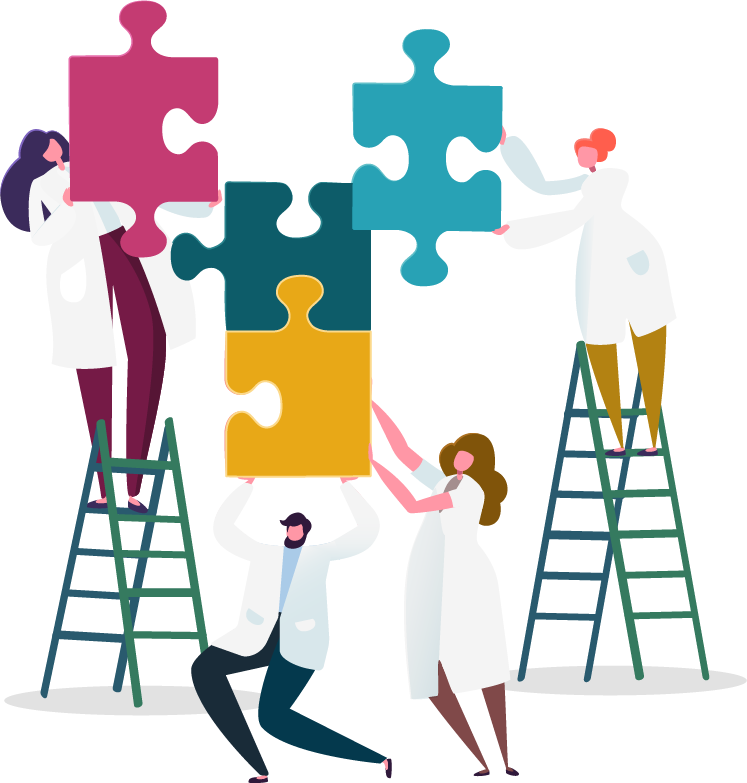 Do you own more than one pharmacy? Pharmony One has been designed to optimise the management of pharmacy chains and groups, however big they are!
01. Pharmacy data centralisation in real time.
02. Management of bulk orders with Pharmony or external partners.
03. Administrative group management: inventory, cash registers, invoicing, etc.
Manage your pharmacy with Pharmony One
Find out now why more and more pharmacies every month are choosing to work with Pharmony One.
Get to know our additional solutions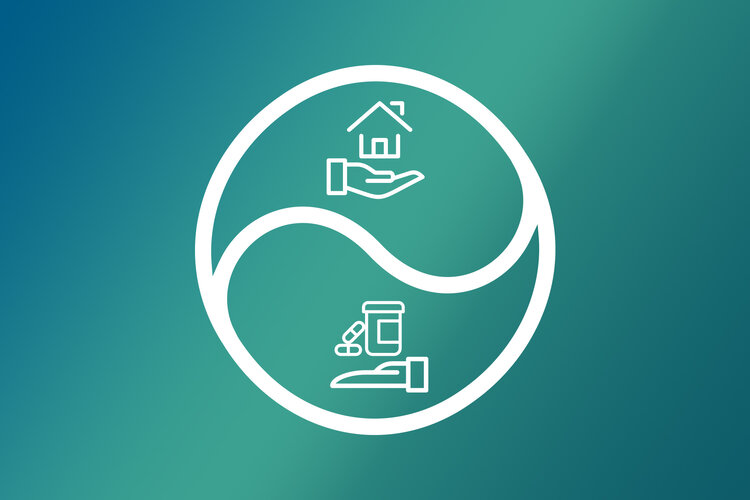 One Unit is an additional unit, fully integrated into the Pharmony One pharmacy management solution, which enables complete management of unit pricing, automated or manual.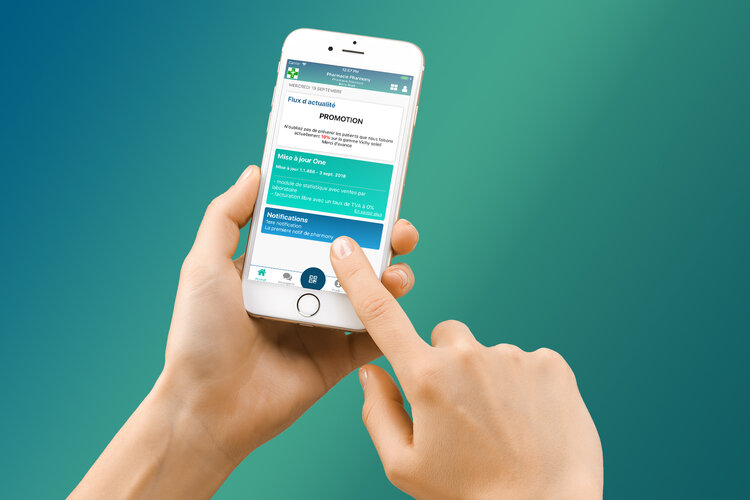 Companion is a multifunctional app designed for users of Pharmony One. Always at hand, it simplifies the day-to-day management of your pharmacy.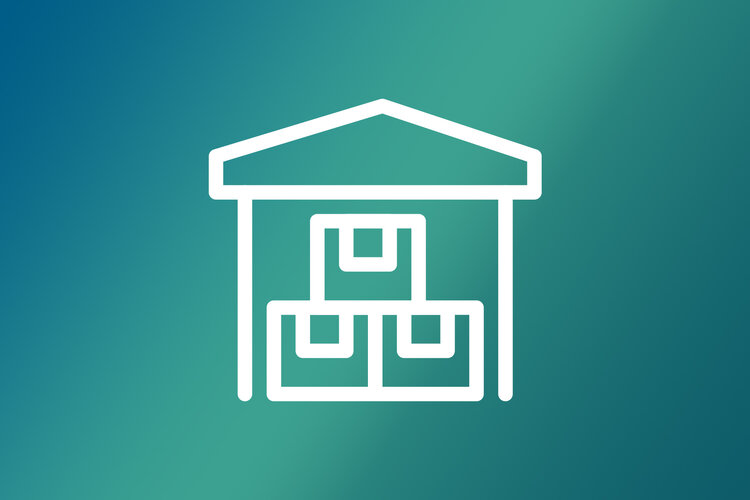 One Warehouse is a warehouse management module capable of managing grouped orders, re-invoicing in pharmacies or external customers with the same efficiency.